LATEST NEWS
CNPEC Attends ITER International Business Forum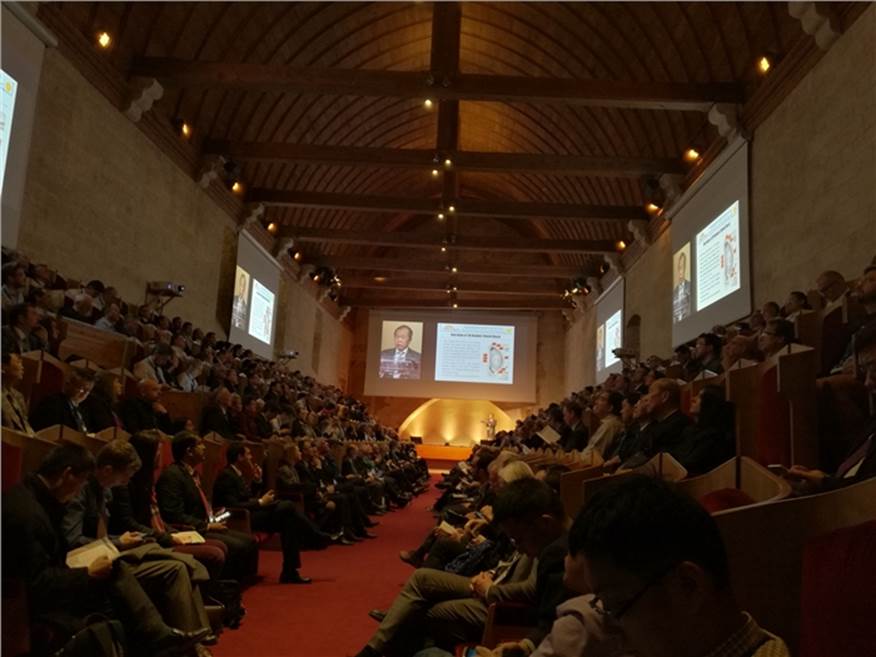 A group of representatives from the Engineering & Design Institute and the Construction Management Center of China Nuclear Power Engineering Co., Ltd. participated in the International Business Forum (IBF) in AVIGNON, France. The forum being held from March 28-30, 2017 is organized by the International Thermonuclear Experimental Reactor (ITER).Under the business platform of IBF, participants from CNPEC actively carried out one-to-one discussion workshops in the Forum with potential cooperative business partners, getting ready for the follow-up participation in ITER project bidding.
422 companies from all over the world participated in IBF this year, including AREVA, EDF, SIEMENS, HITACHI, KOPECO and other famous international companies.At the forum, delegates from CNPEC also listened to the introduction of the overall progress of ITER project, the shared supplies of the seven sponsoring countries or economic entities, ITER international procurement which will be launched in 2017-2018, and strategies and plans on inviting installation biddings. Delegates also attended technical workshops about upcoming procurement and installation package.
It is known that IBF is held once a year and invites representative enterprises and institutions in nuclear power field from various countries. The Forum intends to introduce the progress that ITER has made, provide potential business opportunities, promote communication between enterprises and explore the cooperation opportunities in solving technical challenges of ITER.Participants will have the chance to interact with ITER high-level decision makers, international entrepreneurs, experienced researchers and ITER employees and other potential partners.